25 Random Facts About Me!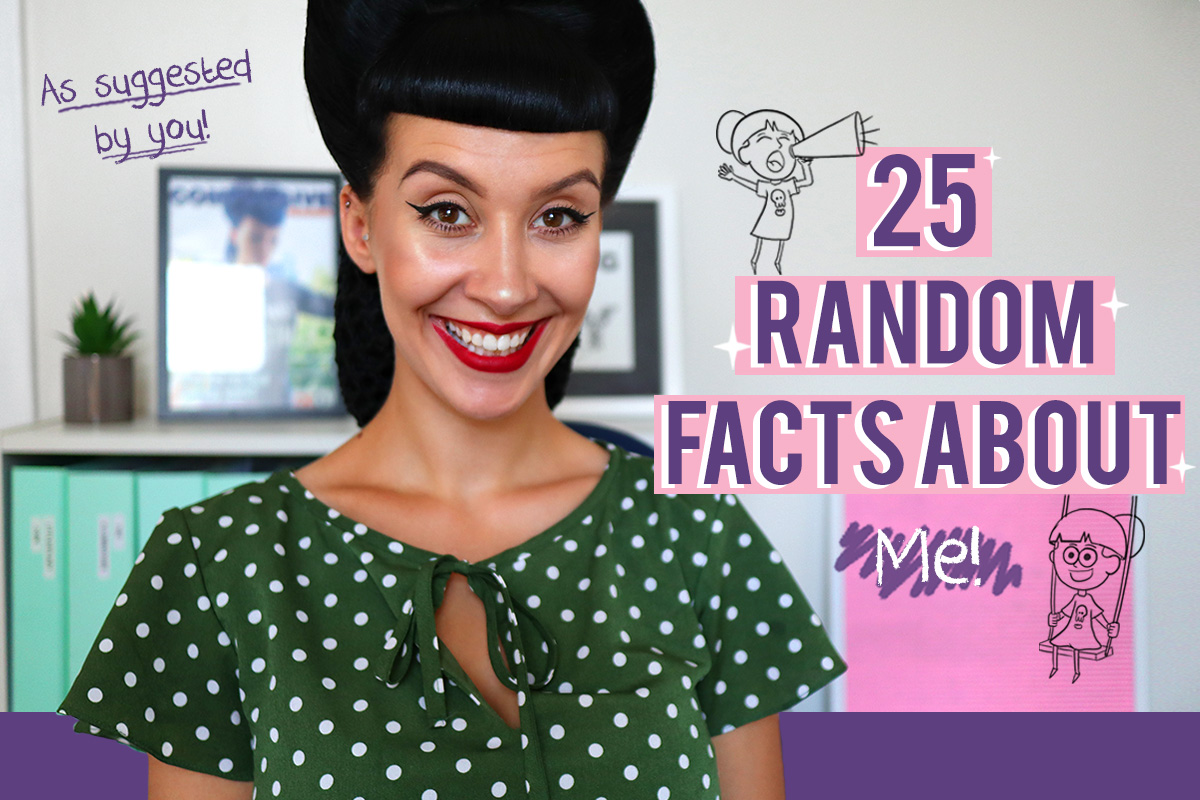 Hello everyone!
I hope you're well!
Today I am sharing with all you new followers 25 random facts about me!
Here we go!
I was born in 1994 making me 24 years of age
2. I am originally from England but moved to New Zealand 4 years ago

3. My favourite colours are mint green and pink 

4. Nobody knew about my abuse until i started littlestlady.com 

5. I mainly listen to punk and this is where i got a lot of my determination from. 

6. One of the reasons littlestlady.com started is because people often treated me like a baby and i wanted to show them that i had been through more than they could imagine and could look after myself

7. I had my first holiday last year and went to Sri Lanka

8. I love bears 

8. Slight obsession with Dustin Kensrue 

9. My favourite flowers are hydrangeas

10. Though i mainly listen to punk im still listening to emo bands like its 2003 and love Thursday, sunny day real estate, bayside and senses fail.

11. I have lived on my own since i was about 15 and had to teach myself everything from washing clothes to cooking and cleaning 

12. I wear converse a good 99% of the time no matter how pretty my dresses are il usually have chucks on.

13. Though a big part of me is how i dress I'm not very up on brands of clothing or of makeup. I just sort of do my thing and have been doing it for so long now.
14. I have very curly hair naturally
15. I love pickles
16. I have been on the front page of a magazine!
17. Comic books helped me through some of the toughest times in my life and will always hold a special place in my heart
18. I cry happy tears a lot! but more than sad tears so thats good i guess?
19. I love paddington bear and donald duck.
20. I rename everyone within seconds. But the most common word i use for people is poppet.
21. I couldn't write pen to paper due to my OCD and now write everything just because i can. I love writing lists and planning for my blog.
22. I have always been really interested in buddhism and some of its teachings have helped me a lot to heal and recover
23. I love drawing and was a tattoo artist for a few years
24. I am very much a people watcher and though people think im quiet its probably more than im trying to suss them out
25.I have never drank, smoked or done drugs
Whats one random fact about you?!
littlestlady
Dont forget to follow me on these social media!
Instagram | Facebook | Tumblr | Twitter