How i Cope with Christmas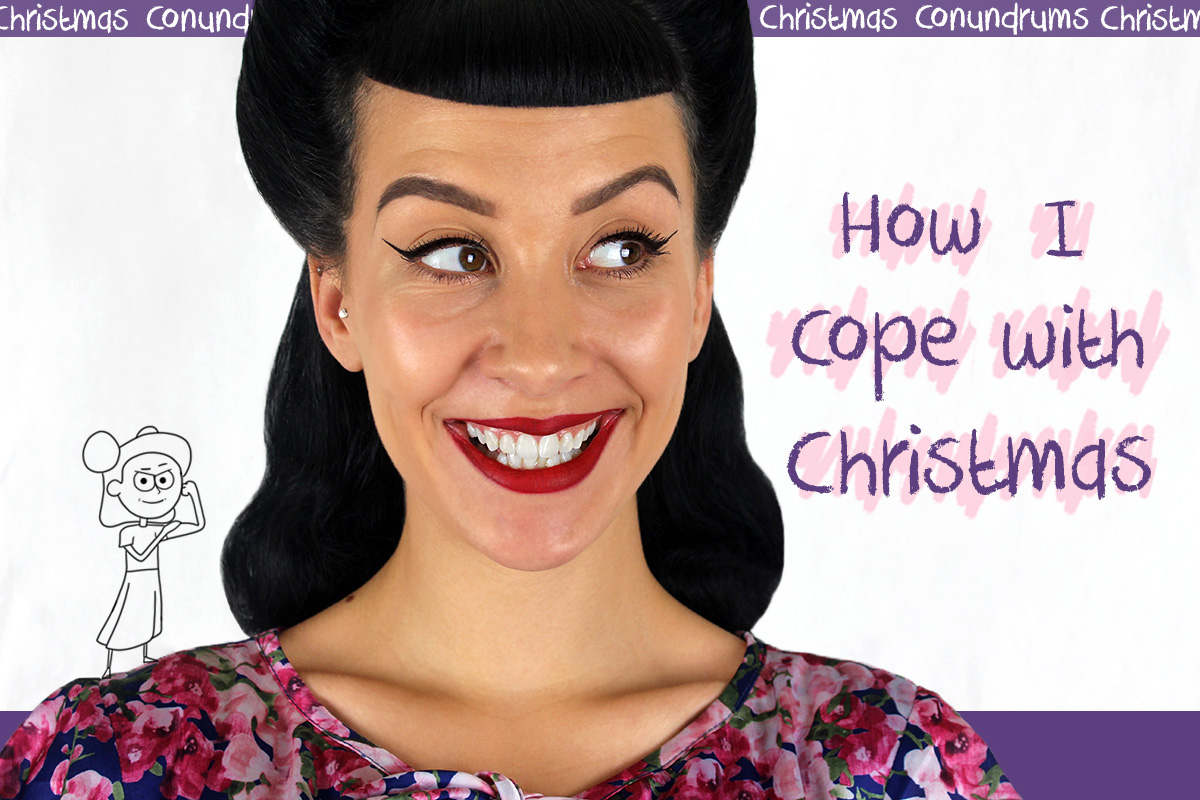 Hello Petals,
In this post on the topic of christmas conundrums i will be talking to you about how i coped with christmas back when it was extra tricky and now where my life is my own and i can chose what i want to do.
To follow this its easier if you read my last post, but in layman's terms Christmas for me was horrendous. It was a time filled with fear, dread and confusion and a time that i was either dealing with heightened abuse or being dumped in so called 'family' circles to make an attempt at understanding what the dickens Christmas was all about.
How did i cope with it back then?
well,I didn't
Though i technically had a year to prepare myself for the darn thing i was never prepared for what was about to come my way and by no means did i cope with it. The date just sort of appeared id say 'sugar' and id spend each day wishing the next wouldn't come.
The early years of christmas id 'cope' by trying to keep myself on the down low as much as possible. Avoiding all possible ways to agitate my abuser and keep right out of the way.
In regards to being dropped off with my family and without being rude there never was a Christmas i actually enjoyed or that sticks in my memory. I feel it was more of a relief of just not being near my abuser and dealing with that malarkey.
Once Christmas was my own, id curl up and watch movies or read a book which i guess at the start there wasn't much else i could do. After a few years and getting use to it being on my own i relished in the fact and started treating it as a self care pamper session.
Which was so important!
Ive definitely been better the last 2-3 years but before that i feel Christmas was even more confusing for me than when i was getting beaten to a pulp. Its that thought that what you're doing at Christmas isn't what everyone else is doing and that thought just carries through the day and is so hard to shake off.
Now i am in New Zealand Christmas has definetly been better or 'easier' anyway. Ive found in New Zealand that Christmas is a bit more friend based and casual. People spend time with a mixture of friends AND family and its just one big get together. Having christmas like that has almost taken away that feeling and worry of 'What is christmas suppose to be like' which is something I've always struggled with.
If you're dealing with abuse this Christmas, firstly I'm sorry. Truly, I'm sorry. Abuse for so many of us at Christmas and various anniversaries can be heightened and it can be an extremely stressful time. I feel like all you really can do is try and stay out of the way. At all opportunities take time to look after yourself. Listen to music, watch a film or do some small pamper sessions. Embrace yourself in those small feel good things though i know its hard and you'd probably rather just curl up and cry.
If you're completely on your own this Christmas this is an optimal time for a 'You day' Have a nice bath, put on your pjs, watch movies and eat snacks all day. Honestly, it works a treat. Don't watch christmas movies or worry about what everyone else is doing. Its really good to remember this is actually just another day and theres no rules or regulations to what you HAVE to be doing.
The most important thing to remember and i can't say this enough is what were sold as Christmas isn't what its actually like. Even families with no abuse or usual nastiness involved squabble at christmas. Yes some will be having a lovely day, and for some people that is tricky to swallow but comes with that enormous stress for people and it definitely won't be the Christmas were sold or think it is like.
From my own personal experience i can tell you Christmas gets easier.
I can quite easily say ive had 2-3 christmases now that i genuinely look forward to. Due to my job i have to arrange 7-8 Christmas parties for my residents and love nothing more than decorating the tree and getting into the Christmas spirit with them. I have for the first time EVER watched Christmas films this year and even got my nails painted in red and green
I know!
I no longer worry about what everyone else is doing around Christmas and i can quite clearly see that in only a matter of years i will have the Christmas (and the stress attached with it) that everyone else is having.
Christmas and 'how to do it' does not come with a rule book and isn't set in stone. It quite literally is just another day and your day to chose what you want to do.
I promise it does get easier,
littlestlady
Dont forget to follow me on these social media!
Instagram | Facebook | Tumblr | Twitter